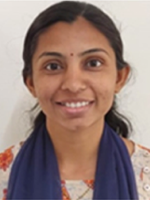 Mrs. Minakshi Tonde– Biology Faculty
M. Sc ( Botany- Taxonomy) ,B.Ed.
Ms. Minakshi has been teaching biology for the past 7 years at the junior college level. Conducting biology practical efficiently is her area of expertise. She has participated in various seminars and workshops. She believes in strengthening the concepts of Biology by using simple and easy techniques.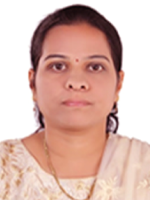 Dr. Shubhangi N Atkare– Chemistry Faculty
M.Sc. (Organic Chemistry), Ph.D , SET (Chemical Sciences), B.Ed.
Dr. Shubhangi holds a Ph. D. in Chemistry and has 8 years of teaching experience. Her research work in organic synthesis using coal fly ash has received a large scale industry acceptance. She has worked with renowned Engineering schools and Polytechnics. Her articles have been published in National and International journals. Her expertise in the subject is reflected in her teaching methodologies. She firmly believes that all students are unique and should have a stimulating educational environment where they can grow physically, mentally, emotionally and socially.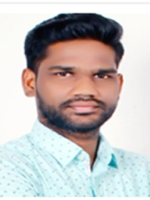 Mr. Somavarapu Sravankumar– Maths Faculty
B.Tech ( E.C.E)
Mr. Sravan has 8 years of teaching experience at renowned IIT/JEE training Institutes. His greatest strength lies in teaching Math in the simplest way possible. His valuable guidance has helped students achieve great results. He believes, "More practice is the only key to make Math easier."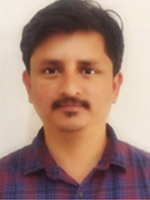 Mr. Suhas M Gaikwad- Physics Faculty
B.E (Mechanical Engineering) , M.Tech (Design Engineering)
Mr. Suhas has a total of 8 years of teaching experience at prestigious Engineering University in Maharashtra and in various IIT / JEE training institutes like R.K Academy Lonavala, Vidyalankar academy, Pragati Classes Pune. Mr. Suhas believes in maintaining an open and trusting environment while teaching.
Mrs. Amruta Sameer Bapate– IT Faculty
MCA, B.Ed Ms. Amruta has a total 10 years of teaching experience to the undergraduate and higher secondary students. She has completed several CDAC courses, attended seminars on new trends in IT, cloud computing, Artificial Intelligence and has actively participated in the workshop of cloud computing. Her areas of interest are DBMS, computer networks, file organization and web design.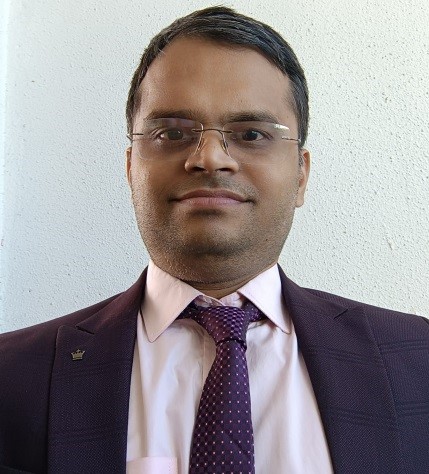 Mr. Amol Pawar-Physics Faculty
Mr. Amol has around 14 years of teaching experience. Prior to MIT he has worked in prestigious institutes to teach JEE- NEET students. He believes in clarifying the concepts rather than mugging up the things. His concept building teaching approach empowers the student to solve any kind of problem.
Mr. Pravin Kale- English Faculty
M.A English, B.Ed Mr. Pravin has 16 years of teaching experience to the higher secondary students. He has worked in various institutions as an English faculty. Along with academics, he also guides students in improving their spoken English. He is a highly motivated, enthusiastic and dedicated educator, who believes in turning students into successful learners. He is committed to creating a stimulating and encouraging atmosphere in classroom while teaching.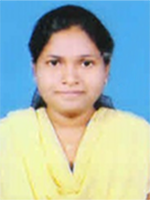 Ms. Gautami Kamble - Biology Faculty
M.Sc (Botany), SET Ms. Gautami has completed M.sc in Botany with research in 'mutational breeding in soya bean' and has qualified SET. She has been teaching Biology to NEET aspirants as well as to CBSE and State Board students for past 7 years. Ms. Gautami is a dedicated professional and has command in solving problems related to 'Genetics'.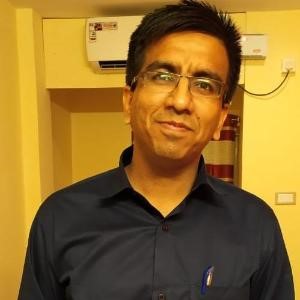 Mr. Pulkit Khanchandani-Mathematics Faculty
B.TECH (ECE) from IIT- Varanasi

Mr. Pulkit has 7 years of experience of teaching Mathematics to IIT-JEE aspirants and has worked with various online & offline Institutes in this tenure. Students taught by him are pursuing Engineering in Esteemed colleges like IIT Chennai, MNNIT, BITS Pilani, VIT etc. In the course of stressful journey to clear entrance exams, Mr. Pulkit believes in personal monitoring and mentoring the students and setting step by step targets for Individuals according to their level. Students guided by him have made tangible growth in their percentile in JEE Mains exams and in their ranks in JEE Advanced also.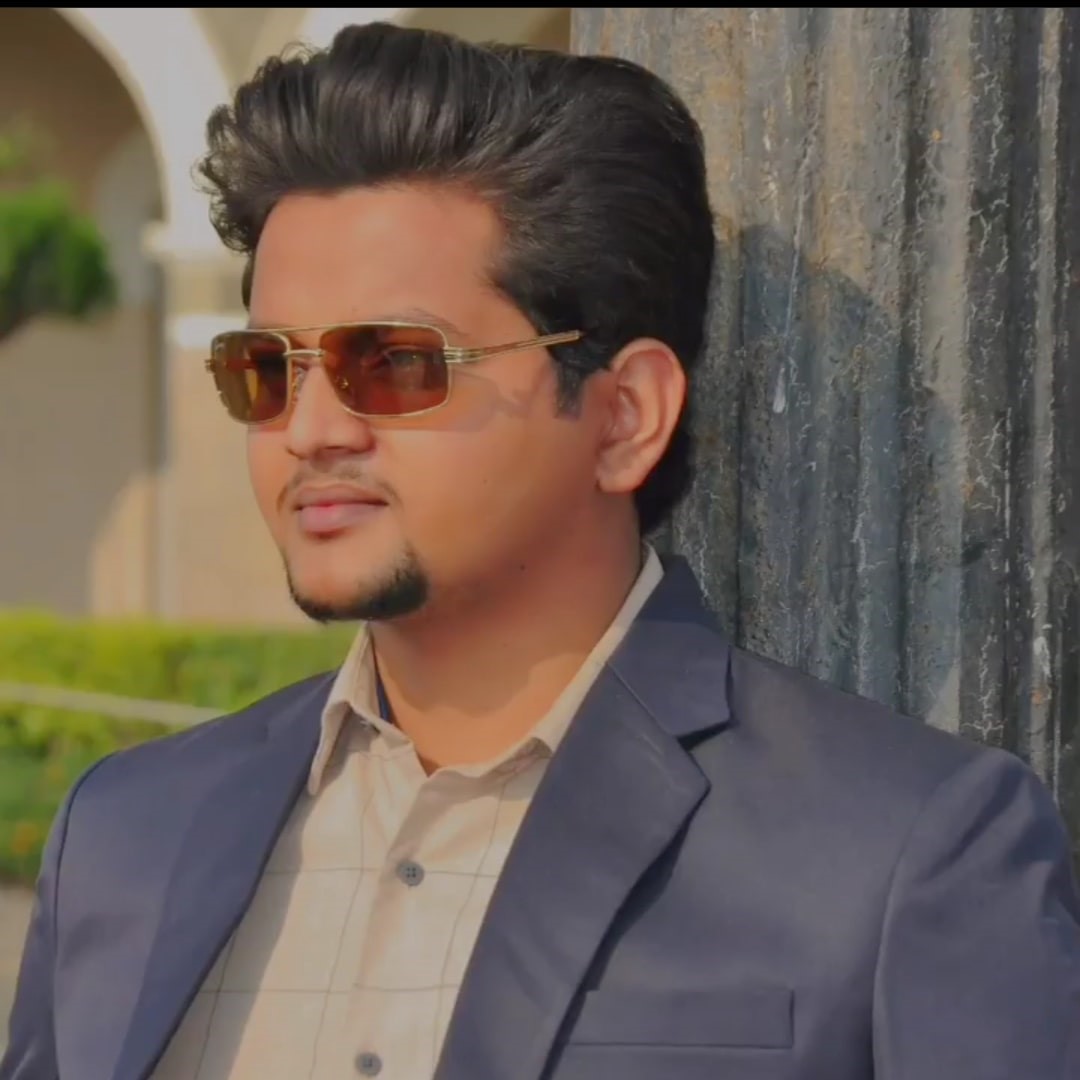 Mr. Abhinandan Kumar-Chemistry Faculty
He has completed his Post graduation in Physical Chemistry from Patna University. He has 5 years of teaching experience in renowned JEE/NEET institutes at Patna, Delhi, MP, Maharashtra. His students are in IIT Gandhinagar, IIT Rurkee & IIT Patna He believes continuous hard work, great dedication and strong motivation always leads to great result.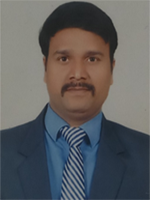 Mr. Sandesh L. Durgade. - Geography Faculty
MA geography and B.Ed Mr. Sandesh has a Master's degree in Geography and a Bachelor's degree in Education. He has been teaching Geography to higher secondary students for the past nine years. He is also an HSC board examiner, Chief Conductor and Moderator of Geography subject.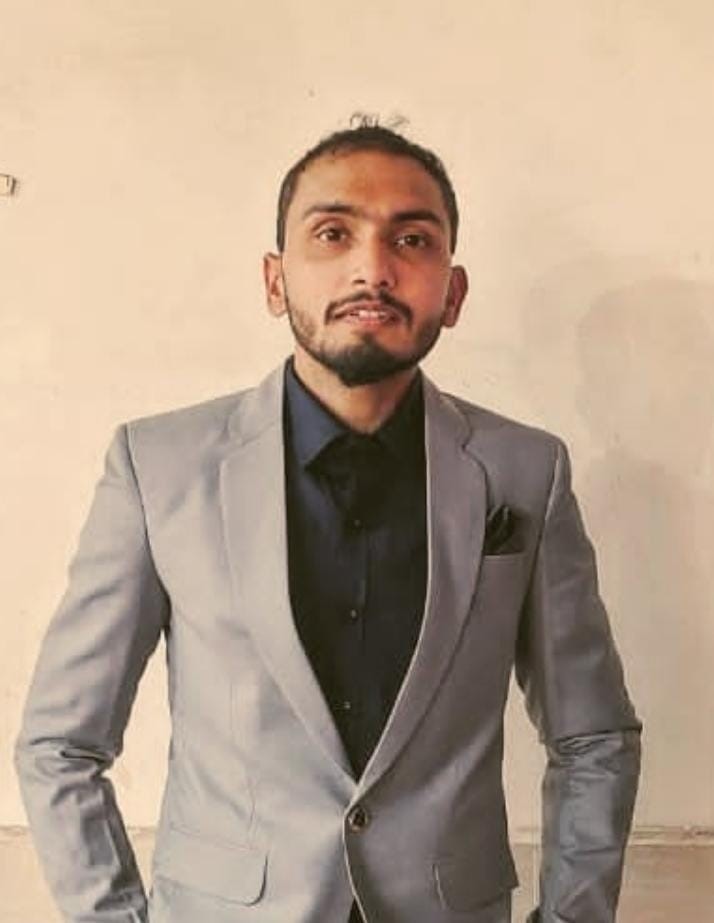 Mr. Rohan Gupta – Accounts Faculty
M.Com (Cost and Accounting Management) Mr. Rohan holds a Master of Commerce in Cost and Accounting Management from Christ College-Pune. He has 7 years of experience in the field of education. He has been associated with the leading Educational Institutions throughout his teaching tenure. He has also worked with a reputed CA firm and having knowledge of Accounting and Auditing field.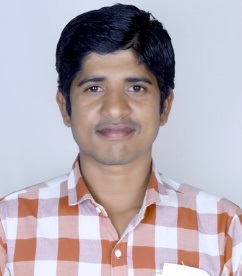 Mr. Pravin Muridhar Ligade - IT Faculty
Mr. Pravin has 4 years of teaching experience in the field of education and 3 years of experience in the IT Sector as Production and Application Developer, Software Design, Website Design, and Software Testing along with Database management (SQL queries). His areas of interest are DBMS, web design, Artificial Intelligence and Digital marketing.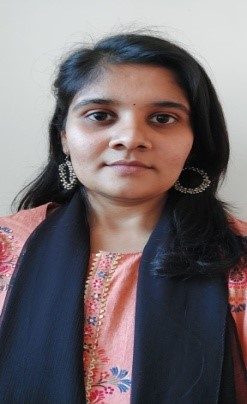 Ms. Nandini Joshi - Economics & Secretarial Practices faculty
Ms. Nandini is a young and dynamic teacher. Her strength lies in innovative teaching methods. Along with M.com she has also done diploma in FINANCIAL MANAGEMENT and HUMAN RESOURCE MANAGEMENT. She has 1 year experience in teaching.
Jotiram Govind Kaulage- Physical Education Teacher
Mr. Jotiram is a post-graduate in Physical Education and a national-level athletics long distance runner. He has total experience of 04 years. He has been working in MAEER's MIT VGHS (Junior College), Loni-Kalbhor from December 2021. Prior to MIT, he has served in JSPM, Cygnet Public School and Junior College, Hadapsar. Here, he shoulders the sports and physical fitness responsibilities of the Science, Commerce and Arts students.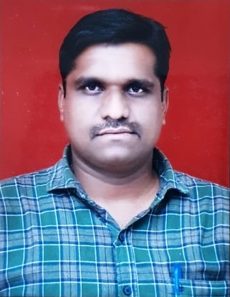 Mr. Aziz Imam Madari- Lecturer (English & History)
Mr. Madari is a post-graduate in English language and literature. He has total experience of 13 years in teaching field where he engaged the students of English department, engineering and higher secondary school. He has been working in MAEER's MIT VGHS (Junior College), Loni-Kalbhor from April 2022. Prior to MIT, he has served in VMP Senior College in Natepute, SMSMPITR Engineering Institute in Akluj and SIET Polytechnic in Paniv. Here, he teaches English and History to the students of Science, Commerce and Arts disciplines.
Mrs. Saisuma Prashanth - Chemistry Faculty
Mrs. Saisuma has a total four years of experience in giving training to CET and NEET students for the chemistry subject. She is a University Gold Medalist in UG and received Prathibha Award from Government of Andhra Pradesh. She did a project called modification of Carbon electrodes and received appreciation from the Vice-chancellor of Sri Venkateswara University. She also did a project work on Cosmetics and represented it in National Women's parliament held in Amaravathi , Andhrapradesh. She excelled in academics and started to work under professors as a teaching assistant from the UG level.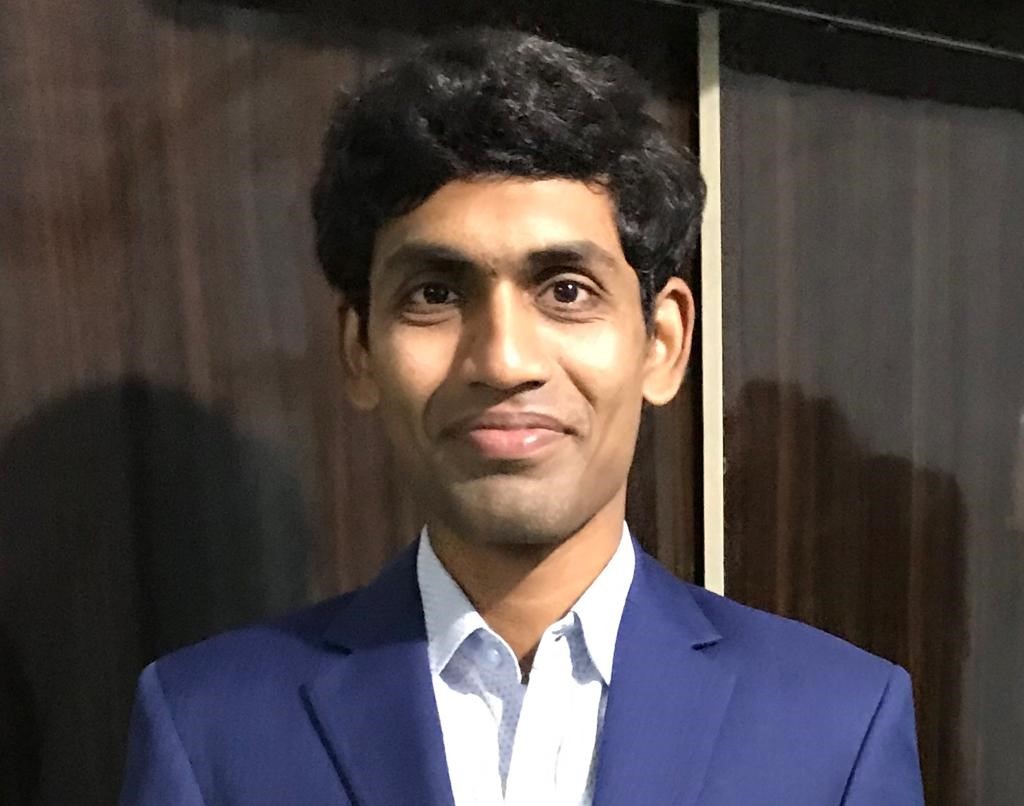 Mr . Mani Kumar Nallani- Physics Faculty
B.tech Computer Science from III Kharagpur

Mani has entered IIT Kharagpur with an All India Rank 337 in IIT JEE Advance in the year 2006 and completed his under graduation in Computer science. But with a passion to guide the young minds of India , he has chosen the path of a teacher and has been producing hundreds of IITains and NITians since the past 12 years. With immersive examples, practical class room demonstrations, lectures stuffed with funny anecdotes makes even the toughest concepts of physics to be memorable events. With gradually increasing the level of difficulty he helps even the weakest students to raise to their best capabilities and sharpens the intellect, widening the imagination of the bright minds to explore into the depths of the concepts, very much needed for an IIT aspirant.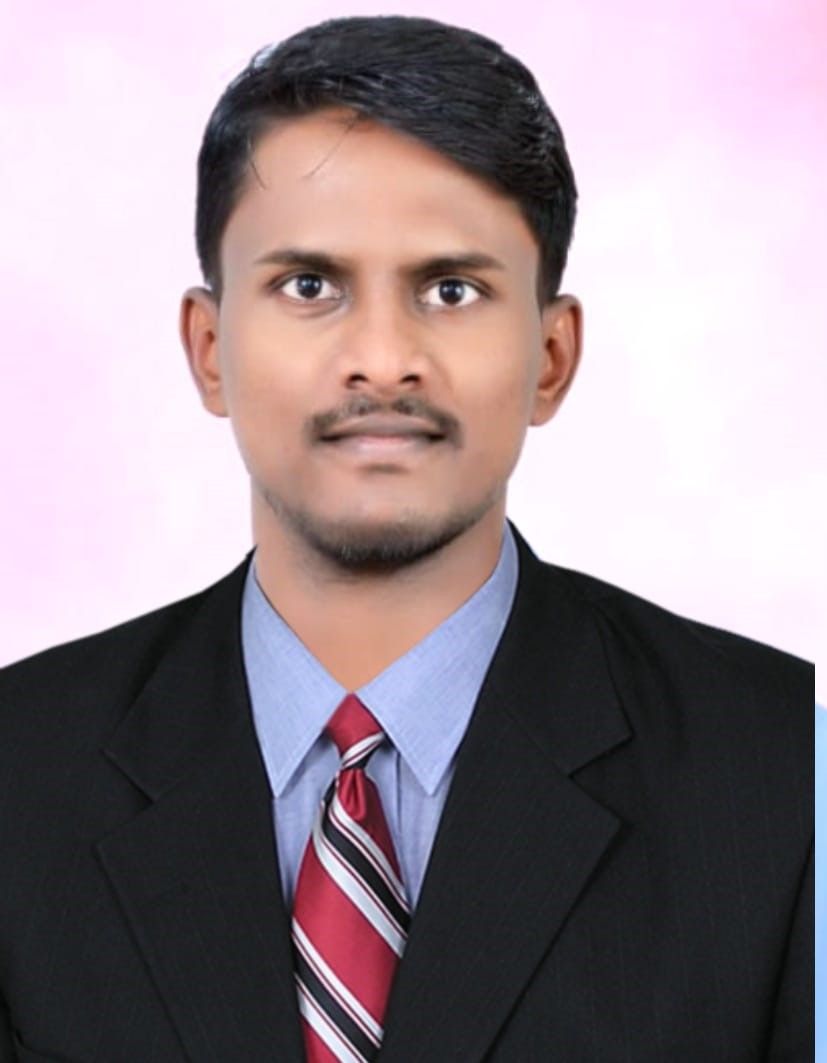 Mr. Mahavir Y. Shinde - Maths Faculty
Mr. Mahavir holds a Master's degree in Mathematics from Chh. Shivaji University, Kolhapur. He has 7 years of teaching experience (Mathematics) to MH-CET applicants with renowned institutes in Hadapsar, Pune. He likes to help students to take their first steps in discovering new things. His advice to his students - "More practice is the only key to make Math easier."