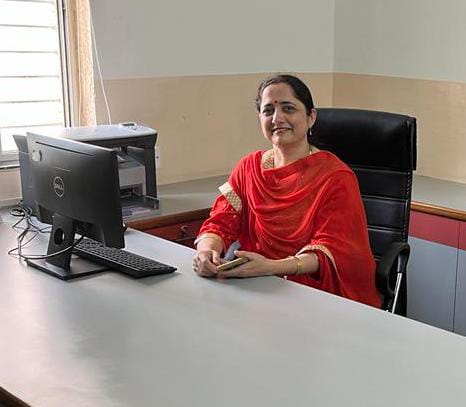 Mrs. Ripple Sharma
Principal,
MITVGHS Loni Kalbhor
When students graduate from school, their entry into the world should be so smooth that nary a ripple should mar the transition from adolescence to adulthood; it should be so impactful that it touches the lives of multitudes; and it should be so unique that it remains etched in the minds of those who revelled in it.
This is the dream that I have for my students.
An eminent and committed educationist, Mrs. Ripple Sharma brings with her over 20 years of experience to her work profile spread across various roles in the teaching-learning process. With her robust and enriching experience of over two decades in teaching and administration, she believes in motivating her team to the fullest potential and leading her institution towards excellence in every sphere.
An M.Sc in Mathematics, M.Ed and CTET qualified, she has rich experience in a wide spectrum of CBSE and HSC schools. Having served as a Teacher, Facilitator, Academic Supervisor, Vice Principal, Curriculum Developer and Mathematics Examiner in both CBSE and Maharashtra HSC, Mrs. Sharma believes that education empowered with values ensures that the students achieve the Pinnacle of success.
She is able to bring her confidence, her qualifications and her passion to the organization, ensuring that each student will be pushed to best of his/her capabilities under her guidance.
On the other hand, she has won much appreciation and accolades as a mentor and counselor to students and teachers.
As the Principal of MAEER's MIT Vishwashanti Gurukul Higher Secondary School,Loni Kalbhor, Mrs. Ripple Sharma aims to work closely with young minds and is committed to contribute to their holistic development and their all-rounded personal and academic growth.