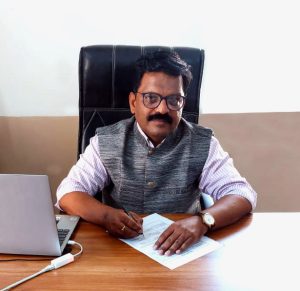 Mr. Rajkumar Gaikwad
Principal,
MITVGHS Barshi
We at MIT VGHS provide a challenging academic environment emphasizing the acquisition of knowledge, critical thinking, understanding, and problem-solving abilities as well as personal and social growth. We have prioritized academics along with the overall wellbeing of our dear students.
We tried to bring out the dormant talents of our students through various scholastic and non-scholastic programs. MIT VGHS is the best place for the students with a dream of entering into the field of engineering & medical programs through IIT-JEE and NEET.
To nurture & accomplish the dreams of our students we have our trained, well qualified & experienced staff which continuously innovate & strive to achieve excellence. I welcome you at MIT VGHS, Barshi.