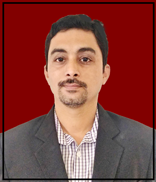 Dr. Swapnil Sheth (Principal)
(M.Sc. B.Ed. M.B.A. PhD)

Mr. Swapnil Sheth, has completed M.Sc. in Environment Science & B. Ed with distinction from Pune University. He has been awarded the degree of Doctor of Philosophy in Interdisciplinary way from Maharashtra University of Health Sciences. He has completed a MBA in the same subject with first class. He has more than 20 years' experience of teaching in renowned institutions like, Bharati Vidhyapeeth, JSPM, Symbiosis Sinhagad institutes, EAST organization, Pune. He has worked as a research scholar, lecturer and educational counsellor, program officer, writer, editor, manager, publisher and lecturer. He has participated and presented research papers in national conferences in the fields of environment education & Ayurved.

He has contributed in the syllabus making process for Environment science (UGC & State board), Value education (State Board). He was certified assessor for school Assessment & Accreditation module developed by Bhartiya Jain Sanghatana for (CBSE & State Board schools). He has long tradition to work for welfare of the society. He has contributed his services during draught relief, flood relief, environment protection drive, Corona pandemic etc. He is awarded with "Special Executive Officer" by Govt. Of Maharashtra for the period of 2020 to 2025.

He has worked for various research projects with Ministry of Tribal Welfare(Yekatmik Adivasi Vikas Prakalp), Adivasi Regional Research Centre, SGNP (Sanjay Gandhi National Park Borivali), TMC (Thane Municipal Corporation), MMRDA (Mumbai Metropolitan Region Development Authority), Rural Development at Block level (Panchayat Samiti), Social Forestry Wing of Forest Department Pune, Mitcon Environmental Services, Coca – Cola Beverages Pvt. Ltd, ACC cement, ELF lubricants, Bharati Vidyapeeth Institute of Environment Education and Research, Symbiosis Institute Of Management, Maharashtra Herald (Sakal Group), Rotary Club of Mahad, Mahad Municipal Council, Bhartiya Jain Sanghatana(Zilha Parishad and Private schools) etc. Apart from this, he was the editor of quarterly magazine "Nisargvihar" and contributed for the magazine "Ayurvidya" and "Medicine Reorientation Volume 3." He is hard working, ready to adjust in all situations, extensive research oriented and self-motivated. He is a man of an action and amiable with the entire staff.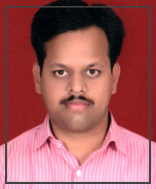 Ketan Umeshsingh Rajput
Lecturer - Physics

Mr. Rajput Ketan is Post graduate in Electronics. He has also completed his bachelor of education. He has been working as lecturer in physics since July 2014 at MIT Vishwashanti Gurukul Junior College, Solapur. He has over 10 years experience of teaching physics at various institutions.

Mr. Rajput has been an expert for Competitive exams like IIT-JEE Mains & Advance and NEET examinations. He has got trained for his subject by Pune State Boards' trainers. He holds experience of handling various departments during his service at various institutions. He was highly appreciated for his sincerity, dedication, teamwork and professionalism by the management.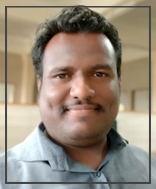 Mr. Sandeepkumar Irayya Hiremath
Lecturer - Chemistry

Mr. Sandeepkumar is presently working as a Lecturer in chemistry at Vishwashanti Gurukul Higher Secondary School, Solapur; Maharashtra. He has a Master's degree in Organic chemistry with Distinction. He has more than six years experience of quality teaching in the field of chemistry at various institutions. He thoroughly trained IIT-JEE/NEET aspirants in order to get admissions in recognized universities across the country.

Mr. Sandeepkumar is a research scholar at Medicinal chemistry research laboratory, school of chemical sciences at Punyashlok Ahilyadevi Holkar Solapur University. He is pursuing his Ph.D. with the thesis entitled "Design, synthesis, Characterization and Biological evaluation of some heterocyclic compounds". He has actively participated in various national & International conferences and presented his various research articles.

He has finer listening skills, deep knowledge and passion for their subject matter and the ability to build caring relationships with students. He has friendliness and approachability, excellent preparation and organization skills. He was highly appreciated for the commitment, teamwork and professionalism by the management.
Mr. Sagar Ajay Sase
HoD - Mathematics

Mr. Sase is presently heading Mathematics Department in MIT Solapur. He has a Master's degree in Mathematics (First Class) with B.Ed. He has over 10 years' experience in teaching mathematics for +1, +2 Grades. He has also contributed his services in various engineering institutes. He also has experience in teaching quantitative aptitude (CPT/CA Foundation).

Mr. Sase has an enormous hand on objectives teaching i.e. IIT-Mains and Advance level. Many students have obtained seats in various govt. colleges and recognized universities due to his efforts.

He is unequivocally remembered by the members of this management for his commitment to teach and train the students assiduously.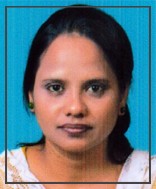 Dr. Mohsina Sirajoddin Chandarki
Lecturer - Biology

Dr. Chandarki is presently working in the Department of Biology as a faculty at Vishwashanti Gurukul Higher Secondary School, Solapur. She has completed Master's in Zoology (Gold Medalist) along with B.Ed. She is a researcher cum teacher for the past 11 years. She has completed her PhD in "Screening of some medicinal plants for observing the anticestodal activity on parasites of Capra hircus".

Dr. Chandarki has a very excellent scholastic record right from her high school. She has participated and presented research papers in national and international conferences in the fields of biology. She is a recipient of best presentation awards for her presentations and secured 2nd position in an International conference.

Dr. Chandarki has worked as an Assistant Professor at various institutes. Presently she is teaching biological sciences to the students of (10+2). She guided many students in order to get admissions in medicine.

Dr. Chandarki is an effective communicator with excellent relationship building and interpersonal skills. She has strong analytical, problem solving and organizational abilities and gels well in a team. She has exceptional qualifications, intensive research background and teaching experience has been an invaluable asset to levitate academic cause of the students.
Shamsundar Ashok Mane
Lecturer

Mr. Mane is post graduate of English literature. He also holds the graduation degree of education science. He has 10 years experience of quality teaching and training. He has been working in MAEER's MIT PUNE's VISHWASHANTI GURUKUL SCHOOL (CBSE) and HIGHER SECONDARY SCHOOL Kegaon, Solapur since June, 2014. He has been an examiner at Pune Board's HSC Exam for English subject. Prior to join MIT he worked at Elixir training service Pvt.Ltd as English language and personality development trainer. He has been offering seminars on various institutions on subjects like soft skill and English language development. Recently his one of session broadcasted by All India Radio's Solapur Akashwani in which he shared his ideas about language development .He also occasionally writes for news papers like the Sakal, The Sanchar and so on...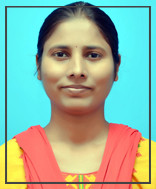 Pallavi Shivanand Pawale
Lecturer - Commerce

Ms.Pallavi S. Pawale, presently working as a lecturer in Book Keeping and Accountancy and Secretarial Practice at MAEER's Vishwashanti Gurukul School and Junior College, Solapur.

She has Double Masters qualification in Advanced Costing and Advanced Accountancy. And Bachelor degree in Education. She has over Ten years of teaching experience of Accountancy, Secretarial Practice, Marketing, Management, Co-Operation and Auditing across grades 11th, 12th Graduate(B.Com, B.C.A.). She was highly appreciated for her commitment, sincerity and dedication in her work, where she served in the past like C.B.K. College Akkalkot; D.A.V. senior College of Commerce, Solapur; S.V.C.S. Jr. College Boramani; and Y.C.M.O.U. college at S.V.C.S. etc.

She has taken huge efforts for the upliftment of society by participating at national and International Level Conferences. She has published many national and international papers. She is dedicated and enthusiastic teacher and appreciated for her commitment towards the profession.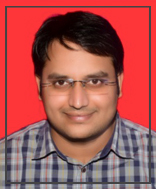 Swapneel Suresh Kondgule
Lecturer - IT

Mr. Kondgule Swapneel is currently working as a Computer Science faculty at Vishwashanti Gurukul Higher Secondary School, Solapur; Maharashtra. He has completed his Master's degree in Computer Application.

Mr Kondgule S. is a dedicated, resourceful and goal-driven professional educator with a solid commitment to the social and academic growth and development of every child. Mr. Kondgule is an innovative individual with a proven track record in designing websites and creating databases. He has strong technical skills as well as excellent interpersonal skills. He is eager to be challenged in order to grow and improve his communication and professional IT skills gained through previous experiences in the IT sector. He has more than 2 years experiences in teaching Computer subjects across senior college and has 2 years experience in conducting corporate training for senior college students. He is committed to professional ethics, practice of standards, care and education of young children. He introduces concepts into curriculum related to life and social skills.

Mr. Kondgule is known for his great contribution in the colleges such as D.H.B. Soni College Solapur, D.B.F Dayanand College of Arts & Science Solapur, College of Engineering Ambajogai, SKN Sinhgad College of Engineering Korti and A.R. Burla Mahila Varishtha Mahavidyalaya Solapur for his effort, dedication and guidance.

A passionate educator with an unwavering commitment to instill confidence and self-esteem by providing open communication lines, welcoming attitude when approached by students. He is optimistic, positive, and diligent and gets easily with young and the old alike.
Mr Madhukar Digambar Jakkan
Commerce- Faculty

Mr Madhukar Digambar Jakkan is presently working in the Department of Commerce as faculty of Vishwashanti Gurukul junior college, Solapur.

He has worked as an Assistant professor at P.A.H.Solapur University, Solapur for 6 Years at PG Level. He qualified the NET exam, submitted PhD in media management. He has presented 1 research paper and published it in an International journal & 3 in a national journal. he is Examiner at P.A.H.S.University, Solapur. And worked as an External examiner in other well-known universities and colleges. He is an enthusiastic and passionate Teacher.

He is awarded as 'Best Reporter' from Govt. of Maharashtra. He has got 1 copyright in documentary film making and directing on the issue of water pollution. He filed a patient on eco-friendly printing technology.
Mrs Vandana Sandeep Kopkar
Geography Faculty

Mrs Vandana Sandeep Kopkar is presently working in the Department of Geography as faculty of Vishwashanti Gurukul Higher secondary school ,Solapur .A Racepient of 'Nariratna Puraskar ' .Ex president of Rotary club of Solapur North.

She has worked as Assistant professor at various Institutes at postgraduation,graduation and junior college level about 28 years.She qualified SET exam completed Ph.D. Coursework exam .She has presented 3 research papers and published in National journal of Geochemistry.She is Examiner at Pune Board H.S.C. Exam .Aptitude Counselor ,around 500 students took benefit of it.Optimistic and passionate Teacher.

She holds Cultural Department of the college and guiding the science and commerce students of 12th std.for Environmental Projects.