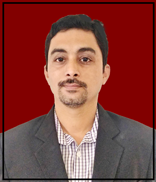 Dr. Swapnil Sheth (Principal)
(M.Sc. B.Ed. M.B.A. PhD)

Mr. Swapnil Sheth, has completed M.Sc. in Environment Science & B. Ed with distinction from Pune University. He has been awarded the degree of Doctor of Philosophy in Interdisciplinary way from Maharashtra University of Health Sciences. He has completed a MBA in the same subject with first class. He has more than 20 years' experience of teaching in renowned institutions like, Bharati Vidhyapeeth, JSPM, Symbiosis Sinhagad institutes, EAST organization, Pune. He has worked as a research scholar, lecturer and educational counsellor, program officer, writer, editor, manager, publisher and lecturer. He has participated and presented research papers in national conferences in the fields of environment education & Ayurved.

He has contributed in the syllabus making process for Environment science (UGC & State board), Value education (State Board). He was certified assessor for school Assessment & Accreditation module developed by Bhartiya Jain Sanghatana for (CBSE & State Board schools). He has long tradition to work for welfare of the society. He has contributed his services during draught relief, flood relief, environment protection drive, Corona pandemic etc. He is awarded with "Special Executive Officer" by Govt. Of Maharashtra for the period of 2020 to 2025.

He has worked for various research projects with Ministry of Tribal Welfare(Yekatmik Adivasi Vikas Prakalp), Adivasi Regional Research Centre, SGNP (Sanjay Gandhi National Park Borivali), TMC (Thane Municipal Corporation), MMRDA (Mumbai Metropolitan Region Development Authority), Rural Development at Block level (Panchayat Samiti), Social Forestry Wing of Forest Department Pune, Mitcon Environmental Services, Coca – Cola Beverages Pvt. Ltd, ACC cement, ELF lubricants, Bharati Vidyapeeth Institute of Environment Education and Research, Symbiosis Institute Of Management, Maharashtra Herald (Sakal Group), Rotary Club of Mahad, Mahad Municipal Council, Bhartiya Jain Sanghatana(Zilha Parishad and Private schools) etc. Apart from this, he was the editor of quarterly magazine "Nisargvihar" and contributed for the magazine "Ayurvidya" and "Medicine Reorientation Volume 3." He is hard working, ready to adjust in all situations, extensive research oriented and self-motivated. He is a man of an action and amiable with the entire staff.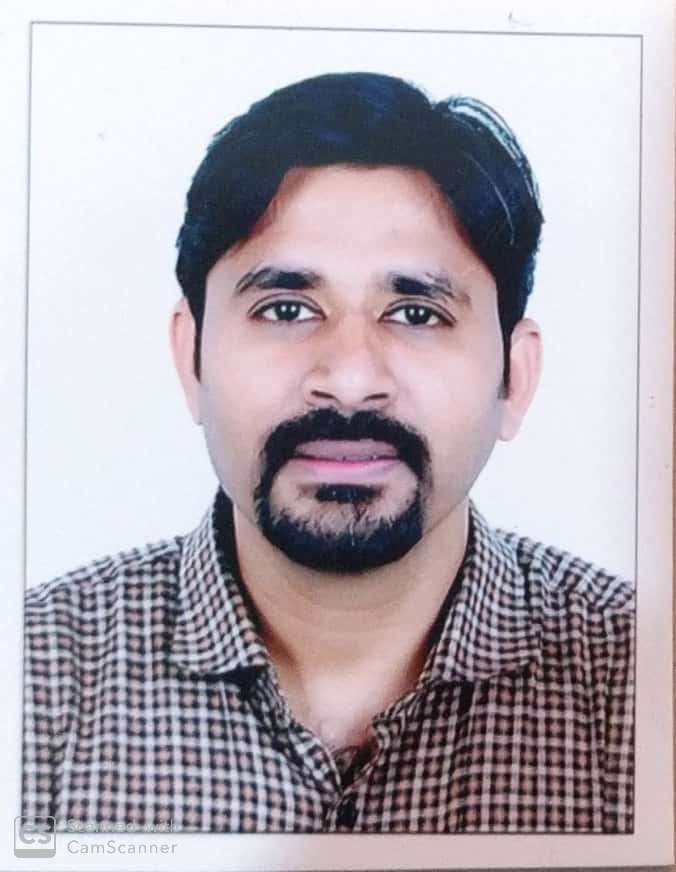 Mr. Santosh Patil
Lecturer - Physics

Mr. Santosh Patil is post graduate in Physics from Pune University in 2009. He holds the degree in the field of bachelor of education. He has been working as lecturer in physics since 2009 in various institutes and colleges. He has over 13 year's experience of teaching in the field of physics in various competitive exams like JEE, NEET and CETs. He is known for his outstanding results as well as for simplification of concepts of physics among the students fraternity. He has got trained for his subject by Pune State Boards' trainers. He holds experience of handling various departments during his service at various institutions. He has been highly appreciated for his results, sincerity, dedication, teamwork and professionalism by the management.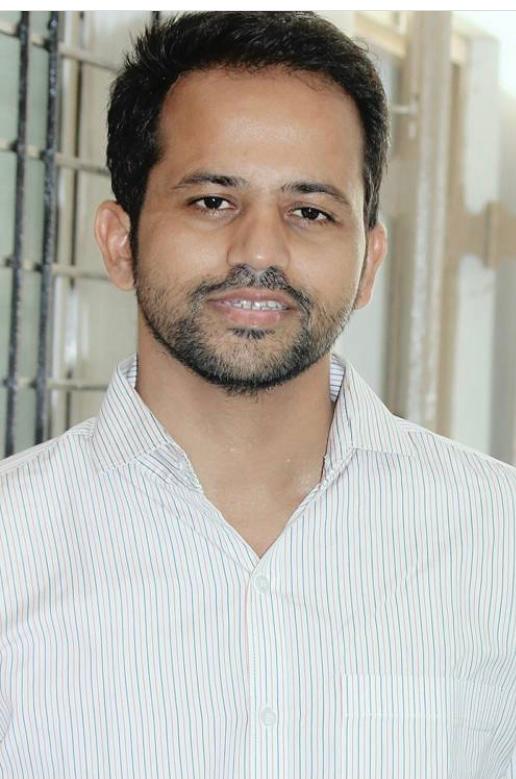 Mr. Pravin A. Bhopale
Lecturer - Chemistry

Mr. Pravin A. Bhopale is post graduate in Chemistry and Management from Pune University. He has served in the field of chemical industry as a Junior Research Scientist for two years later on, started his career as Chemistry lecturer and has been working in the field of JEE and NEET for more than 09 years. He has many productive results to his credit. His students secured seats in renowned institutes like NIT and various government medical colleges. He has got trained for his subject by Pune State Boards' trainers. He has been serving as guest faculty in the Tata institutes of Social sciences, Tuljapur.
Mr. Sagar Ajay Sase
HoD - Mathematics

Mr. Sase is presently heading Mathematics Department in MIT Solapur. He has a Master's degree in Mathematics (First Class) with B.Ed. He has over 10 years' experience in teaching mathematics for +1, +2 Grades. He has also contributed his services in various engineering institutes. He also has experience in teaching quantitative aptitude (CPT/CA Foundation).

Mr. Sase has an enormous hand on objectives teaching i.e. IIT-Mains and Advance level. Many students have obtained seats in various govt. colleges and recognized universities due to his efforts.

He is unequivocally remembered by the members of this management for his commitment to teach and train the students assiduously.
Shamsundar Ashok Mane
Lecturer

Mr. Mane is post graduate of English literature. He also holds the graduation degree of education science. He has 10 years experience of quality teaching and training. He has been working in MAEER's MIT PUNE's VISHWASHANTI GURUKUL SCHOOL (CBSE) and HIGHER SECONDARY SCHOOL Kegaon, Solapur since June, 2014. He has been an examiner at Pune Board's HSC Exam for English subject. Prior to join MIT he worked at Elixir training service Pvt.Ltd as English language and personality development trainer. He has been offering seminars on various institutions on subjects like soft skill and English language development. Recently his one of session broadcasted by All India Radio's Solapur Akashwani in which he shared his ideas about language development .He also occasionally writes for news papers like the Sakal, The Sanchar and so on...
Ms. Gauri Tuljapurkar
Lecturer - Biology

Ms. Gauri Tuljapurkar is presently working in the Department of Biology as a faculty at Vishwashanti Gurukul Higher Secondary School, Solapur. She has got two bachelor degrees to her credit in Physics and zoology respectively in 2017 and 2018 from Solapur University. Further she has secured Master's degree in Zoology with distinction. She also holds the degree of bachelor of education from Mauli College of education, Solapur. She has got a melodious voice and has a formal degree in the field of music and singing. She has been teaching biology since 2016. Ms. Gauri Tuljapurkar has an outstanding scholastic record right from her high school. She has participated in research papers presentation competition on behalf of Sangameshwar College, Solapur and secured 1st prize in international conference at Jath in 2015. She received a certificate for her participation in the field of moral science and adolescence. She has been participating in various conferences and seminars in the field of biology. She is an effective communicator with excellent relationship building and interpersonal skills. She has exceptional qualifications, intensive teaching background in the field of competitive exams like NEET and CETs.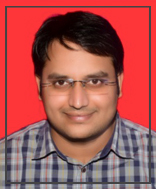 Swapneel Suresh Kondgule
Lecturer - IT

Mr. Kondgule Swapneel is currently working as a Computer Science faculty at Vishwashanti Gurukul Higher Secondary School, Solapur; Maharashtra. He has completed his Master's degree in Computer Application.

Mr Kondgule S. is a dedicated, resourceful and goal-driven professional educator with a solid commitment to the social and academic growth and development of every child. Mr. Kondgule is an innovative individual with a proven track record in designing websites and creating databases. He has strong technical skills as well as excellent interpersonal skills. He is eager to be challenged in order to grow and improve his communication and professional IT skills gained through previous experiences in the IT sector. He has more than 2 years experiences in teaching Computer subjects across senior college and has 2 years experience in conducting corporate training for senior college students. He is committed to professional ethics, practice of standards, care and education of young children. He introduces concepts into curriculum related to life and social skills.

Mr. Kondgule is known for his great contribution in the colleges such as D.H.B. Soni College Solapur, D.B.F Dayanand College of Arts & Science Solapur, College of Engineering Ambajogai, SKN Sinhgad College of Engineering Korti and A.R. Burla Mahila Varishtha Mahavidyalaya Solapur for his effort, dedication and guidance.

A passionate educator with an unwavering commitment to instill confidence and self-esteem by providing open communication lines, welcoming attitude when approached by students. He is optimistic, positive, and diligent and gets easily with young and the old alike.
Dr. Amol Gajdhane
Commerce- Faculty

Dr. Amol Gajdhane has completed M.Com. with Accountancy Specialization and M.B.A. with Finance specialization. Solapur University, Solapur awarded him Ph. D. in May 2016 under the faculty of Commerce and Management, and the research title was "A Study of Customer Switching Behaviour in Retail Banking Industry in Solapur City". Along with this he qualified S.E.T. and N.E.T. in Commerce subject. He has done Post Graduation Diploma in International Business Operation in 2010. He qualify (G.D.C. & A.) in 2008 and Cooperative Housing Management (C.H.M.) in 2014. He has published 17 Research Paper out of which 10 International Journal, 5 National Journal, 2 University Journal. His total Impact Factor is 10.4 and Google Scholar i Index is 3.2. He attained 28 workshops and conferences. Besides, he worked as internee Researcher in 4 major Research Project carried out by Solapur University, Solapur. He guided 180 numbers of students in their M.Com. and M.B.A. Masters Research Project. Earlier, he has worked as Assistant Professor in School of Commerce and Management, P.A.H. Solapur University, Solapur for last 8 years. During the period he perform carried out various responsibility like Coordinator of MBA Department, Mentor for Swayam/ MOOC online courses, IT- Coordinator for NAAC Criteria-V, member secretary of Training and Placement committee of the University. Moreover, he engaged in numerous Examination duties like paper setter, supervisor and evaluator during examination. He has honest and sincere approach towards the work and he is able to take care of academic responsibility in a fair manner.
Mrs. Vandana Sandeep Kopkar
Geography Faculty

Mrs. Vandana Sandeep Kopkar is presently working in the Department of Geography as faculty of Vishwashanti Gurukul Higher secondary school ,Solapur .A Racepient of 'Nariratna Puraskar ' .Ex president of Rotary club of Solapur North.

She has worked as Assistant professor at various Institutes at postgraduation,graduation and junior college level about 28 years.She qualified SET exam completed Ph.D. Coursework exam .She has presented 3 research papers and published in National journal of Geochemistry.She is Examiner at Pune Board H.S.C. Exam .Aptitude Counselor ,around 500 students took benefit of it.Optimistic and passionate Teacher.

She holds Cultural Department of the college and guiding the science and commerce students of 12th std.for Environmental Projects.
Mr. Samadhan Baburao Shetphalkar
Physical Education- Faculty

Mr.Samadhan Baburao Shetphalkar presently working in the Vishwashanti Gurukul Higher Secondary School, Solapur as faculty of Physical Education. He has worked as a Physical education teacher at Gurudev Samanthbhadra Vidya Mandir, Verul, Aurangabad and assistant professor at Seth Govindhji Raoji Ayurved Mahavidyalaya, Solapur for 06 Years. He is certified Yog teacher. He has been coaching different categories and levels of various sports. He has huge experience of organizing, coaching and mentoring team at various sport events at State and National level. He has been rewarded with "Best physical Education Teacher" by MUHS, Nashik.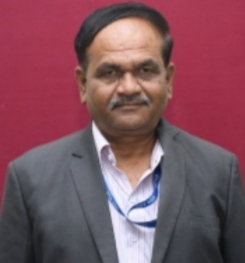 Mr. Motiram Sawale
Commerce- Faculty

Mr. Motiram Sawale is Post graduate of Commerce from Shivaji University Kolhapur. He also holds the bachelor degree of education. He has completed master of Philosophy in financial management. Sir has intensive teaching experience of 30 years at various colleges in the field of book keeping and accountancy.
Mrs. Priya Kondekar
Chemistry Faculty

Ms. Priya Kondekar is presently working in the Department of Chemistry as a faculty at Vishwashanti Gurukul Higher Secondary School, Kegaon, Solapur. She has secured post graduation degree in chemistry from S.R.T. M. University Nanded. She has also completed bachelor of education degree from Maulana Azad College Parbhani. She has 1 and half years of experience as research student in National Chemical Laboratory in Pune. She has also served as a Research assistant in academia sinica research institute in Taiwan for almost one and half years. She has been a teacher since 2017. She has worked with many renowned institutes as chemistry faculty more than 6 years. She holds the special command over CET and HSC and other competitive exams like JEE and NEET.
Mr. Yogesh Ingale
Physics - Faculty

Mr. Yogesh Ingale is a highly experienced Physics faculty and he has secured masters degree in Design engineering from Solapur University. Sir has teaching experience of more than a decade in the field of Mechanical engineering and experience of more than five years in teaching Physics. He has established himself as an expert in the field. He has a proven track record of preparing students for competitive exams such as JEE, NEET, and CETs.
Mrs. Mohini Mangesh Shrikhande
Lecturer - Mathematics

Mrs. Mohini Mangesh Shrikhande is presently faculty of Mathematics in MIT Junior college Solapur. She has Master's degree in Mathematics with B.Ed. She has over 15 years experience in teaching mathematics for Junior Colleges. Her contribution was significant at renowned Junior colleges and engineering Institutes.
Mrs. Shrikhande has enormous hand on objective teaching i.e. IIT(Mains) and MH-CET level. She also taught statistics subject at B.C.A. and B.Com.