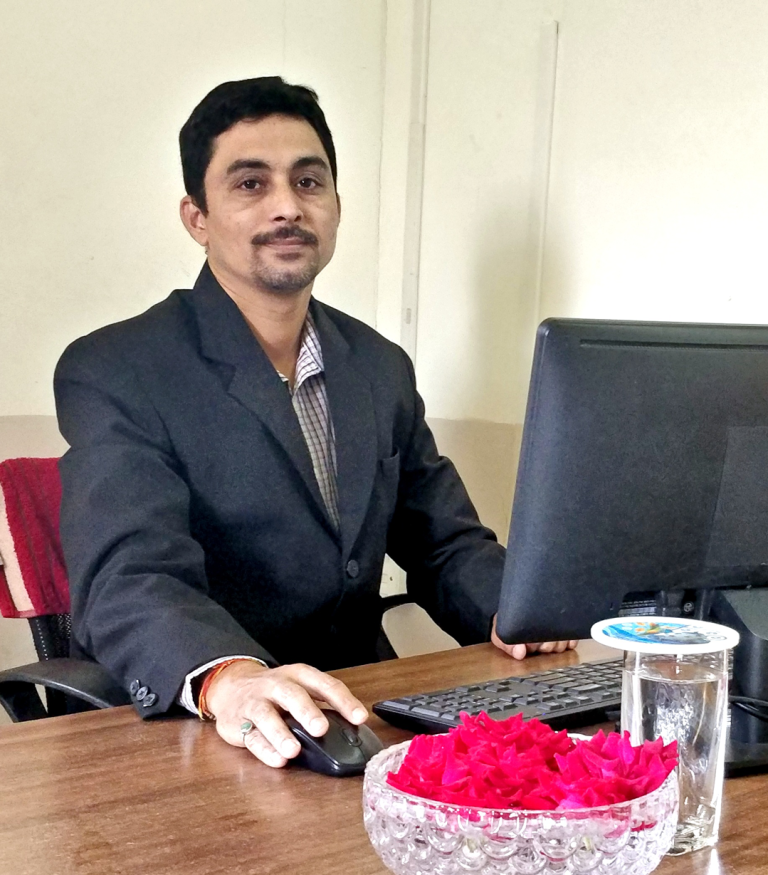 Dr. Swapnil Sheth
Principal, MIT VGHS Solapur
It' feel privileged to serve as Principal, at MIT Vishwashanti Gurukul Junior College (Kegaon) Solapur. My heart fills with immense pleasure, as I perceive the progress being made at MIT VGHS, Solapur. I extend my warm wishes to the Parents, Staff and Students of MIT VGHS family to continue this journey on the road of excellence.
I can very proudly say that we, at MIT VGHS, prepare each student to become an independent thinker and develop integrated personalities. Our college is at the doorstep of a new challenge and opportunities with a pledge of making itself a centre of excellence equipped with a stress free and caring environment for nurturing the young minds.
At the same time realizing that our young prodigies require information at the speed of light and proper guidance. Moving ahead with loyal principals to disperse illusions, ignorance and encouragement for attainment of knowledge among masses. In changing face of society, Junior college Solapur updates itself with latest teaching methodologies. We do encourage these young achievers to rise for the society through various campaigns.
We are aware about the world of competitions leads to frustration
For this, we seek your vital co-operation and support for all times to accomplish the high standards. We assure you that MIT VGHS is the best place for your child to excel. We welcome your active interest and involvement in the progress and development of your ward.